The Student Witness of Faith on Ash Wednesday
There were 300 students and staff at Newman House for Mass yesterday, as well as another two or three hundred at Masses taking place on college campuses throughout the Diocese – and this is not counting the many students who attend the local parishes near their universities or halls of residence. It is such a great testimony of faith – that they want to begin the journey of Lent by coming to Mass as a community in this way, and that they are willing to wear their ashes after Mass as they walk out into the streets of London!
We were very blessed to have three of our Auxiliary Bishops visiting the student world on the same day. At lunchtime, Bishop John Sherrington celebrated Mass at the LSE Faith Centre; Bishop John Wilson came to join students and staff at Brunel University; and in the evening Bishop Nicholas Hudson came to Newman House to celebrate the 5.30pm Mass as part of our 50th Anniversary Celebrations. We are very grateful to them and to the Diocese for their support and for their care for students and staff at our universities.
The top photo is of Bishop Nicholas after Mass at Newman House.
The two below are of Bishop John Sherrington at the Faith Centre at the London School of Economics.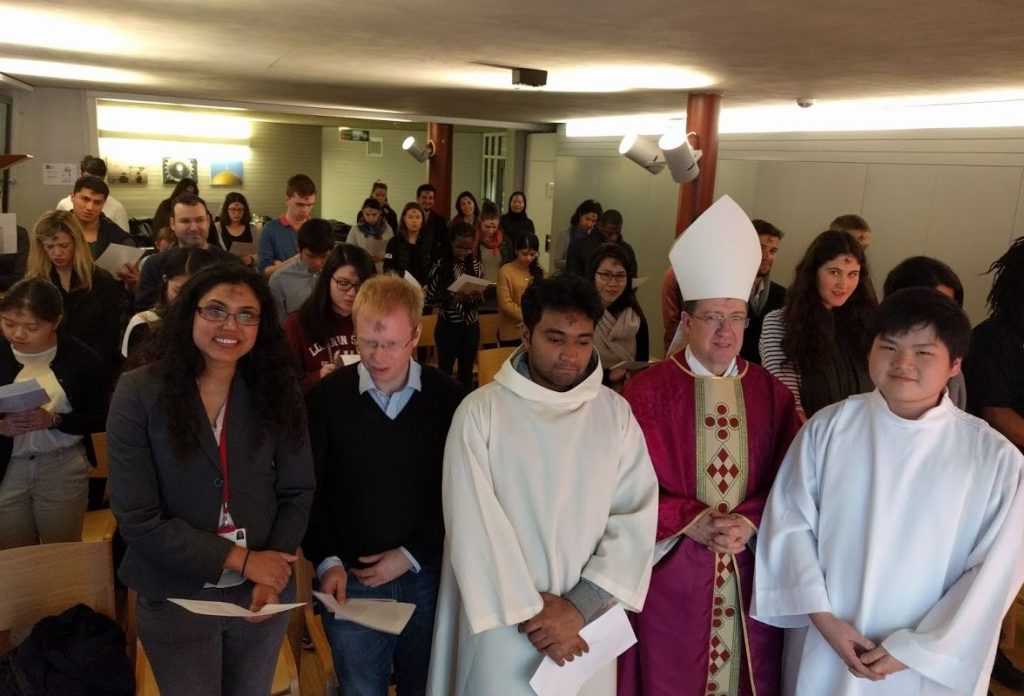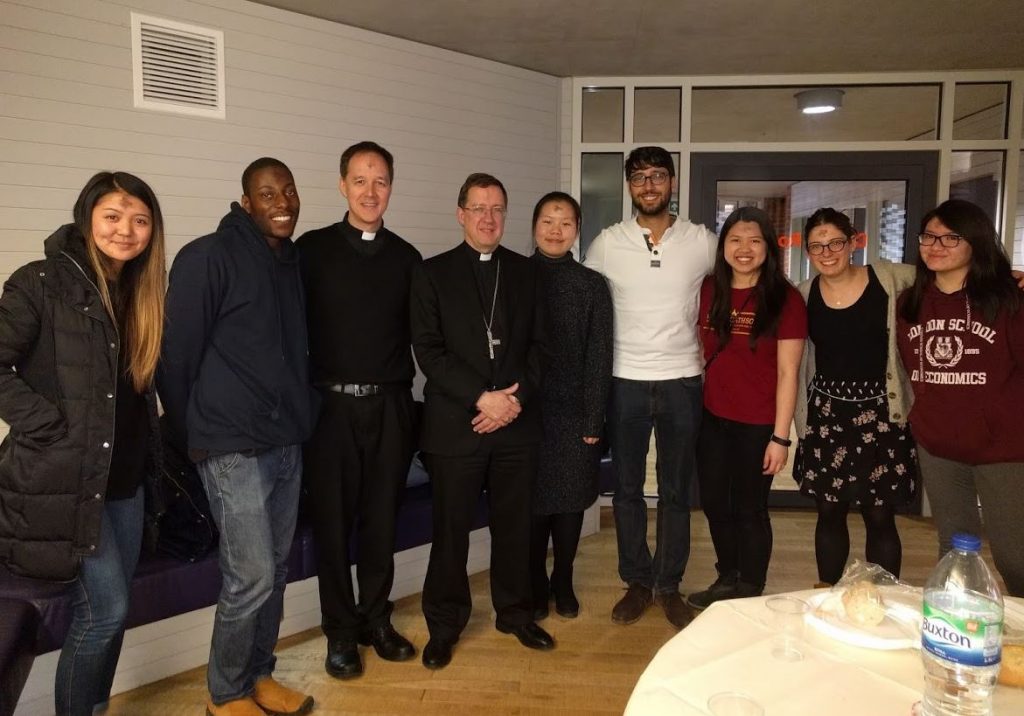 And these two are of Bishop John Wilson at Brunel: